We'll Give You 90 Days Risk Free
Try our product for 90 days and if for any reason you are not 100% satisfied, simply return the opened and unopened containers within 90 days from the time of delivery for a full refund, excluding shipping charges.
We give you a full 90 days to try Premium Certified™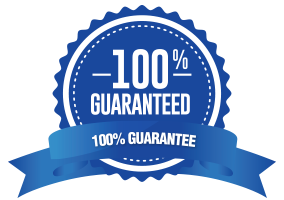 If you wish to take advantage of the price discount by ordering multiples, don't worry. Any unopened containers returned along with your opened containers within the 90 day guarantee period will also be eligible for a refund. Products returned for any reason before 90 days of use will be refunded, minus any shipping charges paid. How can we make this incredible guarantee? Because we KNOW that you will be satisfied with our product.
To request a refund you must obtain an RMA (Return Authorization) as stated in our Terms and Conditions. Please call or email us to acquire an RMA.