"I seem to get yeast infections quite frequently, a few times a year, which has a big effect on my life. Thanks to YeastMD, I am finally starting to notice a difference!"* - Lana J.
100% Pure - All Natural Ingredients with No Fillers, Binders or Additives

YeastMD™ was created to meet the growing demands of consumers for a high quality, premium yeast infection supplement at the best price possible. It is the strongest, most effective option available on the market.*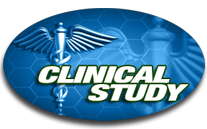 Read Clinical Studies about the ingredients found in YeastMD Premium.*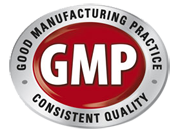 How Can You Avoid Inferior Yeast Infection Supplements
And Choose One That Will Actually Work?
"Not All Yeast Infection Supplements Are Created Equal."
Before you buy a yeast infection relief formula, it's important you know what you're buying. Fly-by-night supplement makers are rushing to create their own version of a natural yeast infection supplement and "cash-in" on the new phenomenon of treating yeast infection symptoms naturally.
Beware, many of the supplements out there claim to have the best product, but most of them either don't have enough key natural ingredients to be effective or use poor quality synthetic versions. And more importantly, most supplements do not use the proper dose found beneficial in clinical studies.
Effective results with yeast infection supplements are mainly dependent on the quality of the formula you buy*. So before you purchase, make sure the yeast infection supplement you choose meets all the top criteria.
---
Why Are Natural Candida Supplements The Most Popular Approach Today?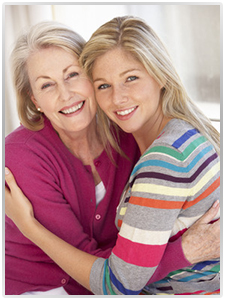 Yeast infections are more typically experienced by women, though they can sometimes be experienced by men and children. While yeast infections are not usually serious, symptoms can be painful and uncomfortable. Those who have experienced a yeast infection are also more likely to develop another one.
A healthy vagina contains naturally-occurring bacteria and a small number of yeast cells. The most common type of bacteria found in this region which keeps all the organisms balanced is Lactobacilli. However, sometimes these organisms become out of balance and the yeast begins to multiply and grow out of control leading to a yeast infection. A penile yeast infection may include swelling and irritation around the head of the penis. Prescription medications and topical ointments containing chemicals may cause harmful side effects and nasty skin reactions in an already delicate area which makes the use of natural supplements so appealing.
Many clinical studies have shown the benefits of Probiotics and Undecylenic Acid for maintaining the balance of bacteria and yeast in the body and fighting off yeast infections. Learn more about these clinical studies by clicking here.* Natural supplements formulated using key natural ingredients backed by clinical studies and research provide a safe and effective way to get rid of uncomfortable yeast infections and minimize recurrences.
*Results of this study may not be an implication of future results. Always consult your physician before making any dietary changes or starting any nutritional and lifestyle changes.
---
Don't Get Fooled When Buying A Yeast Infection Supplement!
There is a lot to watch out for when buying a yeast infection relief formula. For your convenience, we summarized the most important factors in one table. You can see what the recommendations are and where our product stands compared to others on the market.

First and foremost, make sure it contains key ingredients proven effective in relieving and preventing yeast infections.* Probiotics, Vitamin C, B-Vitamins, and Undecylenic Acid have been shown to positively address the symptoms of yeast infections.*

Second, make sure the formula you choose contains only natural ingredients and no preservatives, additives, binders or fillers.
Here are the criteria:
It must contain key ingredients such as Probiotics and Undecylenic Acid.
It must be 100% pure and natural, with no additives or preservatives.
And it should contain the same dosage & purity found in clinical studies.
So, check the label and make sure it meets all of these criteria. If it doesn't, don't buy it!
(click here to see our label)
Here are other factors you want to look out for when buying a quality yeast infection product:
Look out for false claims and unsupported facts.
Make sure the supplement is made in an approved registered laboratory.
Make sure the manufacturing facility is cGMP certified.
And finally, make sure it complies with the US Pharmacopeia's quality standards.

YES, YeastMD™ meets all the above criteria: It contains 11 key ingredients backed by clinical studies for optimal support and nourishment. It does not contain fillers, binders, preservatives, additives or any unnecessary ingredients. It is manufactured in an approved registered and cGMP certified lab which complies with US Pharmacopeia's quality standards.
---
---
YeastMD Premium Vs. The Competition
| | | | |
| --- | --- | --- | --- |
| YeastMD Premium compared to the leading brands in the industry. | YeastMD Premium | Brand A | Brand B |
| Contains 11 key ingredients for combating yeast infections | | | |
| Contains 5 different probiotic strains | | | |
| 1 Bottle Supply | 30 days | 45 days | 30 days |
| No binders, fillers, preservatives or artificial ingredients | | | |
| Manufactured in an FDA approved facility | | | |
| Third-party tested and monitored | | | |
| Includes Undecylenic Acid | | | |
| Contains ingredients backed by clinical research | | | |
---
What About YeastMD Premium?
Does It Meet All Of The Above Criteria?
YeastMD Premium was created to meet the growing demands of consumers for a high quality, premium yeast infection relief supplement at the best price possible.
We developed YeastMD Premium with 100% of the criteria in mind and made sure to give you the highest quality product you would expect from a premium product.
At YeastMD Premium, we never use false claims or misrepresent the facts. We tell you about what's out there, what's working and why. We only quote from real clinical studies. And we will never put you on an auto-ship program. We don't believe in them. You will be billed one time and that's it.
What Sets YeastMD Premium Apart From Other Products?
YeastMD Premium contains 11 key ingredients including 5 Strains of Probiotics, Undecylenic Acid, and a Vitamin Complex (C and B).
YeastMD Premium is doctor-formulated and recommended.

(Each ingredient was selected based on clinical data and scientific studies).

YeastMD Premium has no additives, fillers or binders.
YeastMD Premium contains only 100% pure natural ingredients and not synthetic ones.
YeastMD Premium is vegan friendly.
YeastMD Premium is manufactured in an FDA registered lab that is cGMP certified.
And it complies with the US Pharmacopeia's standards for quality and purity.
If you believe that YeastMD™ meets all the criteria of a high quality yeast infection relief supplement and you're serious about combating yeast infections*, then don't settle for cheap imitations. Try YeastMD™ today and learn why we believe it's one of the best ways to achieve your personal health goals.
Join the 1,000's of satisfied customers who have experienced great results using YeastMD Premium!
All You Need To Know About Yeast Infections
And How To Treat Challenging Symptoms
OK, first things first - it's important to understand what yeast infections are and what you can do to find relief and prevent future occurrences.
Yeast infections, scientifically referred to as Candida albicans, are a result of naturally present yeast in the body multiplying and growing out of control. These infections are more common in women, with 3 out of 4 women experiencing one in their lifetime. However, men and children can also experience them.
The type of fungus that is responsible for yeast infections can occur in the vaginal area or the head of the penis; a moist environment allows candida to spread. For women, yeast is found in the vaginal area in small amounts and certain bacteria keep the yeast from growing out of control. When an imbalance occurs between the bacteria and yeast, this is when a yeast infection will occur. This may be the result of taking antibiotics, an increase in estrogen during pregnancy, uncontrolled diabetes, eating a diet containing high amounts of sugary foods, or stress. Some women are also just more prone to developing them.
Yeast infections can be painful and uncomfortable, but are rarely serious. As symptoms can affect you going about your daily life, finding a solution to treat the symptoms as well as the underlying cause is of the utmost importance. As clinical studies suggest, Probiotics help maintain the balance of bacteria and yeast in the body and help keep the incidence of yeast infections to a minimum.
---
What Are The Symptoms Of A Yeast Infection?
Yeast infections are a very common condition with around 75% of women experiencing one at some point. Women who have experienced one are more likely to experience recurrences.
Yeast infections cause itching and pain in the vagina. You may also experience pain and burning during urination and sex. Another sign of a yeast infection is a thick, white discharge that may or may not smell. This discharge is also common around the time of your menstrual cycle or during pregnancy so it does not always indicate a yeast infection. Symptoms may worsen the longer a yeast infection is left untreated.
---
Reducing Your Risk Of Developing Yeast Infections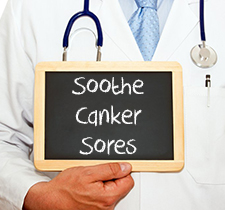 Yeast infections are painful and uncomfortable to have to deal with. In addition to taking natural supplements to keep your body balanced, there are other steps you can take to prevent them from occurring.
If symptoms present themselves, it is important that you visit your doctor as soon as possible as early intervention can assist in treating the issue more effectively.
Here, we list some of ways that you can reduce the risk of developing a yeast infection:
●

Keep Vaginal Area Clean - Wash this area every day with mild soap and water. When using the bathroom, wipe from front to back to avoid wiping bacteria from the anus into the vagina.

●

Keep Vaginal Area Dry - Wear underwear that doesn't trap in moisture and allows for some air to flow. A good choice is cotton underwear. Also, don't sit around in a wet bathing suit.

●

Avoid Tight-Fitting Clothes - Pantyhose and tight-fitting jeans can increase the temperature of your genital region. Warm and moist environments are the perfect breeding ground for yeast to grow.

●

Reduce Sugar Intake - Foods that are high in sugar provide the perfect nourishment for yeast to thrive and grow.

●

The Use Of Feminine Products - Avoid the use of products in your genital region that are scented such as feminine deodorants and scented pads and tampons. Don't douche as this can change the normal balance of bacteria in the vagina. Make sure to change pads and tampons regularly.
---
What's The Science Behind Candida Supplements?
And Do They Really Work?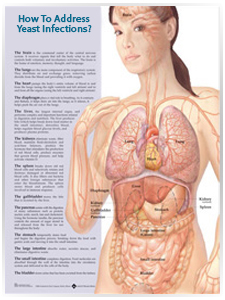 Natural dietary candida supplements are generally safe to take and are being favored more and more over prescription medication and topical ointments, which can often leave nasty side effects in their tracks. Specific key ingredients have been shown to help reduce the symptoms and occurence of yeast infections.
The problem is when manufacturers don't pay attention to the research and produce ineffective formulas that simply will not get the results you are looking for. Always check the label and look for pure, natural ingredients backed by clinical studies and research. Synthetically grown ingredients in a lab and low amounts of key natural ingredients in a product will essentially make a yeast infection supplement ineffective.
Key ingredients that have been identified as being helpful in the treatment of yeast infections include Probiotics and Undecylenic Acid to name but a few. Probiotics have been found to keep this bacteria balanced as well as provide antifungal properties. Undecylenic Acid is also a well-known antifungal. Details about these key ingredients can be found on our clinical study page.
Yeast infections have become increasingly common with an inbalance of bacteria and yeast. Since the majority of yeast infections are caused by an overgrowth of candida, the use of probiotics is a key part of the treatment.
The use of natural herbal supplements containing Probiotics and Undecylenic Acid is an excellent long-term solution to relieving yeast infections. But make sure you only buy a premium yeast infection supplement that will actually help and not just some powder in a pill.*
---
Studies: Natural Yeast Infection Healthcare
Summary Of The Clinical Studies And Research
After yeast infections and natural treatments were discussed on TV by the world's most famous doctor, the sales of yeast infection supplements went through the roof. To be clear, he does not endorse any specific yeast infection supplements or products per se, but he does give some guidelines about natural methods of taking care of yeast infections.
Yeast infections are a very common health condition, affecting around 75% of women at some point in their life. They can also affect men and children, but in smaller numbers. There have been many clinical studies conducted which show the benefit of probiotics on vaginal health and the prevention of yeast infections. Healthy bacteria occurs in the vagina naturally. Certain conditions such as pregnancy, antibiotics, and illness can cause levels of this healthy bacteria to decrease. This leads to the yeast found naturally in vagina to grow as it will have more cells to adhere to, causing an infection.
Clinical Study: Vaginal Health
A healthy vagina contains a high number of healthy bacteria and a smaller number of yeast cells. The type of bacteria mostly found in the vagina is Lactobacilli which is a lactic acid forming bacteria. When the bacteria and yeast found in the vagina become imbalanced, this is when a yeast infection develops.
A study published in Medicina Clinica was conducted to determine if the bacteria Lactobacillus offered any protection against vaginal candidiasis. It was an in-vitro study assessing the ability of 15 Lactobacillus strains to block two strains of Candida albicans and one C. glabrata strain.
The Results Of The Clinical Study
The results found that 8 of the 15 strains were able to inhibit the adhesion of the Candida albicans to the epithelial cells of the vagina which stops their growth. This shows that Lactobacillus offers some protection against vaginal yeast infections.
In summary, replacing the healthy bacteria in the body that may decrease due to certain circumstances is an effective way to treat and prevent yeast infections. Natural health supplements that make use of probiotics and other antifungal ingredients may be very effective in fighting yeast infections.

You can read the full research document on this clinical study by clicking here.*
*Results of this study may not be an implication of future results.
---
YeastMD™ Proprietary Blend of Ingredients
(Backed by Clinical Studies) Click Here to see our label
---

Bacillus Coagulans
Bacillus Coagulans is a type of beneficial bacteria, also known as probiotics. This type is able to produce lactic acid and is commonly used for digestive problems and balancing gut flora. It also supports vaginal flora and vaginal health. What makes this probiotic bacteria different is that it contains a protective layer which protects it during the manufacturing process and digestion.
Sanders, M. E.; Morelli, L.; Tompkins, T. A. (2003). "Sporeformers as Human Probiotics: Bacillus, Sporolactobacillus, and Brevibacillus". Comprehensive Reviews in Food Science and Food Safety 2 (3): 101.
J.R. Endres, A. Clewell, K.A. Jade, T. Farber, J. Hauswirth, and A.G. Schauss. "Safety assessment of a proprietary preparation of a novel Probiotic, Bacillus coagulans, as a food ingredient". Food And Chemical Toxicology. 2009 Jun; 47(6): 1231-1238.

Bacillus Subtilis
Bacillus Subtilis is a rod-shaped bacteria that is also known as grass bacillus which is commonly found in soil and the gut. This type of bacteria helps stop harmful organisms in the body from multiplying. It is one of the strongest probiotics which is able to withstand strong heat and acids in the stomach during digestion.
Oggioni MR, Pozzi G, Valensin PE, Galieni P, Bigazzi C (January 1998). "Recurrent septicemia in an immunocompromised patient due to probiotic strains of Bacillus subtilis". J. Clin. Microbiol. 36 (1): 325-6.
Earl, Ashlee M.; Losick, Richard; Kolter, Roberto (2008). "Ecology and genomics of Bacillus subtilis".Trends in Microbiology 16 (6): 269-75.

Enterococcus Faecium
Enterococcus Faecium belongs to the large genus of healthy bacteria called Enterococcus. This is a gram-positive, lactic acid forming bacteria that is spherical in shape. This bacteria is able to survive the digestion process. It helps reduce the risk of yeast infections by competing with harmful organisms for adhesion sites in the body. If the harmful organisms have nowhere to adhere to, they will not have any healthy cells to infect.
Sisson, G.; Ayis, S.; Sherwood, RA.; Bjarnason, I. (Jul 2014). "Randomised clinical trial: A liquid multi-strain probiotic vs. placebo in the irritable bowel syndrome--a 12 week double-blind study.". Aliment Pharmacol Ther 40 (1): 51-62
Ryan KJ, Ray CG (editors) (2004). Sherris Medical Microbiology (4th ed.). McGraw Hill. pp. 294-5.

Bifidobacterium Longum
Bifidobacterium Longum is another gram-positive, rod-shaped healthy bacteria found in abundance in the digestive tract. It is one of the most popular probiotics and it is commonly added to various foods, such as yogurt, for its many health benefits. It produces lactic acid which increases the acidity in the body and inhibits the growth of harmful organisms.
Lin, M. Y.; Chang, F. J. (2000). "Antioxidative effect of intestinal bacteria Bifidobacterium longum ATCC 15708 and Lactobacillus acidophilus ATCC 4356".Digestive diseases and sciences 45 (8): 1617-1622.
Garrido, D.; Ruiz-Moyano, S.; Jimenez-Espinoza, R.; Eom, H. J.; Block, D. E.; Mills, D. A. (2013)."Utilization of galactooligosaccharides by Bifidobacterium longum subsp. Infantis isolates". Food Microbiology 33 (2): 262-270.

Lactobacillus Acidophilus
Lactobacillus Acidophilus is another popular probiotic that is part of the Lactobacillus genus of bacteria. It produces the enzyme lactase which produces lactic acid by breaking down lactose. Studies have shown that taking Lactobacillus Acidophilus is able to increase levels of naturally occurring bacteria in the vagina which helps prevent infections from occuring.
Fijan, Sabina (2014). "Microorganisms with Claimed Probiotic Properties: An Overview of Recent Literature". International Journal of Environmental Research and Public Health 11 (5): 4745-4767.
Ratner, Adam J.; Aagaard, Kjersti; Riehle, Kevin; Ma, Jun; Segata, Nicola; Mistretta, Toni-Ann; Coarfa, Cristian; Raza, Sabeen; Rosenbaum, Sean; Van den Veyver, Ignatia; Milosavljevic, Aleksandar; Gevers, Dirk; Huttenhower, Curtis; Petrosino, Joseph; Versalovic, James (2012). "A Metagenomic Approach to Characterization of the Vaginal Microbiome Signature in Pregnancy". PLoS ONE 7 (6): e36466.

Calcium Undecylenate (Undecylenic Acid)
Undecylenic Acid is an unsaturated fatty acid that is used primarily in the treatment of fungal infections. It is derived from castor oil and helps to relieve the itching and burning associated with fungal infections. When it comes to yeast infections, Undecylenic Acid helps inhibit the yeast from growing and changing shape to result in an active infection.
"Ingredient List P-Z" (PDF). FDA (see page 65 of this link). Archived from the original (PDF) on 2006-10-16.
Lemuel P. Ereaux and Gibson E. Craig (1949). "Undecylenic Acid in Psoriasis". Can Med Assoc J. 61 (4): 361-364.

Fructo-oligosaccharides (FOS)
Fructo-oligosaccharides is a type of carbohydrate that is often used as a natural sweetener. It is found naturally in many plants and provides a range of health benefits. Apart from its use as a sweetener, FOS acts as a prebiotic. It is not digestible so it stays intact during the digestion process and supports the growth of healthy bacteria.
V. Rousseau, J.P. Lepargneur, C. Roques, M. Remaud-Simeon, F. Paul; Lepargneur; Roques; Remaud-Simeon; Paul (2005). "Prebiotic effects of oligosaccharides on selected vaginal lactobacilli and pathogenic microorganisms". Anaerobe 11 (3): 145-153.
Zafar, T.A., C.M. Weaver et al. (2004)."Nondigestible oligosaccharides increase calcium absorption and suppress bone resorption in ovariectomized rats". Journal of Nutrition 134 (2): 399-402.

Vitamin C
Vitamin C is an essential vitamin that is known for its antioxidant properties. It helps boost the immune system and also provide support to the adrenal glands which helps regulate blood sugar levels. By keeping blood sugar levels at a normal level, it will help inhibit the growth of yeast in the body. Vitamin C also increases the production of stomach acid which also slows down the growth of yeast.
Van Hauwenhuyse F, Fiori A, Van Dijck P.. Ascorbic acid inhibition of Candida albicans Hsp90-mediated morphogenesis occurs via the transcriptional regulator Upc2. Eukaryot Cell. 2014 Oct;13 (10):1278-89. Epub 2014 Aug 1.
Costamagna L, Rosi I, Garuccio I, Arrigoni O. Ascorbic acid specific utilization by some yeasts. Can J Microbiol. 1986 Sep;32(9):756-8.

Vitamin B1 (Thiamine)
Vitamin B1 is a water-soluble vitamin which is beneficial for the treatment of yeast infections. As this is a vitamin that the yeast uses for survival, an abundance of yeast in the body may lead to a Vitamin B1 deficiency. A deficiency can also weaken the immune system and make it easier for the yeast to grow and thrive. Supplementation is a good way to prevent this deficiency.
Bernice Y. Firestone and Stewart A. Koser. Growth Promoting Effect of Some Biotin Analogues for Candida Albicans. Journal of Bacteriology. 1960 May; 79(5):674-676.
"WHO Model List of EssentialMedicines" (PDF). World Health Organization. October 2013.

Vitamin B2 (Riboflavin)
Riboflavin is important for the body to produce energy and for normal cell growth. A deficiency of Riboflavin has been found to lead to an overgrowth of yeast and yeast infections. It is a relatively common deficiency as the body does not store it so it needs to be continuously consumed.
Goodwin TW, McEvoy D. Studies on the biosynthesis of riboflavin. 5. General factors controlling flavinogenesis in the yeast Candida flareri. Biochemical Journal. 1959;71(4):742-748.
Brody, Tom (1999). Nutritional Biochemistry. San Diego: Academic Press. ISBN 0-12-134836-9.OCLC 162571066 212425693 39699995 51091036.

Vitamin B6 (Pyridoxine)
Vitamin B6 is a powerful antioxidant that helps protect the body against free radicals. It is essential for many bodily functions and it affects both physical and mental health. As it is a water-soluble vitamin, it is easily excreted by the body in urine and so needs to be continuously replenished. A deficiency in this vitamin may lead to various health conditions, one of which is fungal infections.
Kashanian, M.; Mazinani, R.; Jalalmanesh, S. (2007). "Pyridoxine (vitamin B6) therapy for premenstrual syndrome". International Journal of Gynecology & Obstetrics 96 (1): 43-4.
Azuma J, Kishi T, Williams RH, Folkers K. Apparent deficiency of vitamin B6 in typical individuals who commonly serve as normal controls. Res Commun Chem Pathol Pharmacol 1976;14:343-366
---
Why Is YeastMD Premium The #1 Choice For A Candida Supplement?
What makes YeastMD Premium the best yeast infection supplement on the market? Plain and simple, we meet all of the guidelines and exceed them... See the checklist below:
YeastMD Premium is doctor-formulated and recommended.
YeastMD Premium contains 11 key ingredients including 5 Strains of Probiotics, Undecylenic Acid, and a Vitamin Complex (C and B).
YeastMD Premium has no additives, fillers, binders or preservatives.
YeastMD Premium is 100% pure with clinically proven natural ingredients.
YeastMD Premium is vegan friendly.
YeastMD Premium is manufactured in an FDA registered lab that is cGMP certified.
And complies with the US Pharmacopeia's standards for quality & purity.
There's No Comparison...

If you believe that YeastMD Premium meets all the criteria of a high quality yeast infection relief supplement and you're serious about combating yeast infections*, then don't settle for cheap imitations. Try YeastMD Premium today and learn why we believe it's one of the best ways to achieve your personal health goals.
---
*Results contained within may not be an implication of future results. Always consult your physician before making any dietary or lifestyle changes.
Tell Us About Your Success
We love to hear from people who have benefited from taking YeastMD Premium
We're proud of YeastMD Premium and believe it is the most effective yeast infection supplement available. And we're happy that so many of our customers agree with us! So, if you have experienced great results with YeastMD Premium, tell us about it! We would love to hear from you!
If you would like to leave a message or ask a question that is not answered below, feel free to ask. We're here to help you! Just click here to go to customer support.
Answers To Your Frequently Asked Questions
About YeastMD Premium
Please click on a question below to view the answer.
1. Why choose YeastMD Premium?
2. How does it work?
3. How quickly should I expect to see results?
4. What's the recommended dose?
5. Can I see the label of YeastMD Premium?
6. What are all the ingredients inside each capsule?
7. Are there any side effects associated with taking YeastMD Premium?
8. Will YeastMD Premium really help me combat yeast infections?
9. Can I take YeastMD Premium if I'm on other medications or pregnant?
10. Where can I buy YeastMD™?
11. How do I contact customer support?
12. Do you ship discreetly?
---
* Results contained within may not be an implication of future results. Always consult your physician before making any dietary or lifestyle changes.
Choose Your Savings Package!
You can save
Over $200

with our different packages!

YeastMD Premium was designed to help you fight yeast infections with the best quality all-natural ingredients available. We are providing a 90-day 100% money back promise, so you can feel confident that YeastMD Premium will work for you.

To help you find relief from yeast infections, we have several different savings packages available, depending on your needs. We recommend trying YeastMD Premium for 6 months. The savings in the long run will be well worth it.